Service
made by VD AluSysteme®
Service
made by VD AluSysteme®
We at VD AluSystems want you to be satisfied in the long term and for our products to do their job safely and without problems. That's why we attach great importance to individual advice and comprehensive service – throughout the entire project cycle.
We advise you professionally and competently in the planning of your project, whether in the private or commercial sector, taking into account your individual wishes and ideas. You will immediately receive an incomparably good offer from us! We have transparent prices and a price guarantee with no hidden costs.
We check the dimensions that you have already given us by doing the entire measurement again on site before delivery and assembly to be on the safe side. This means that the fitting accuracy during assembly is 100%.
We deliver your new patio roof, carport, awning or glazing quickly and safely on the agreed date. Our assembly staff professionally assembles your order as agreed.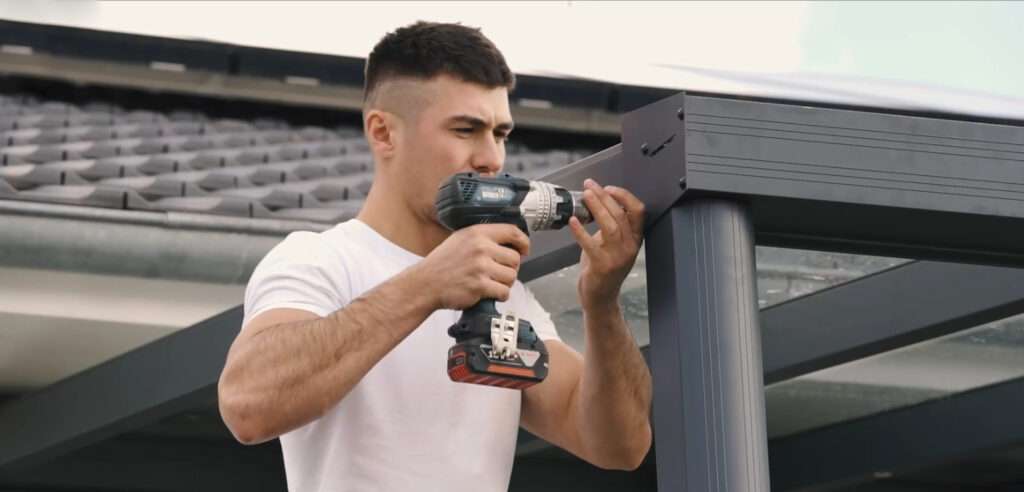 In addition to the planning and construction of new roofs or carports, we are also responsible for the existing systems! We take care of both our own products and systems from other manufacturers.
Do you have any questions about our products? We are glad to be here for you.
Give us a call. We advise you free of charge and without obligation!